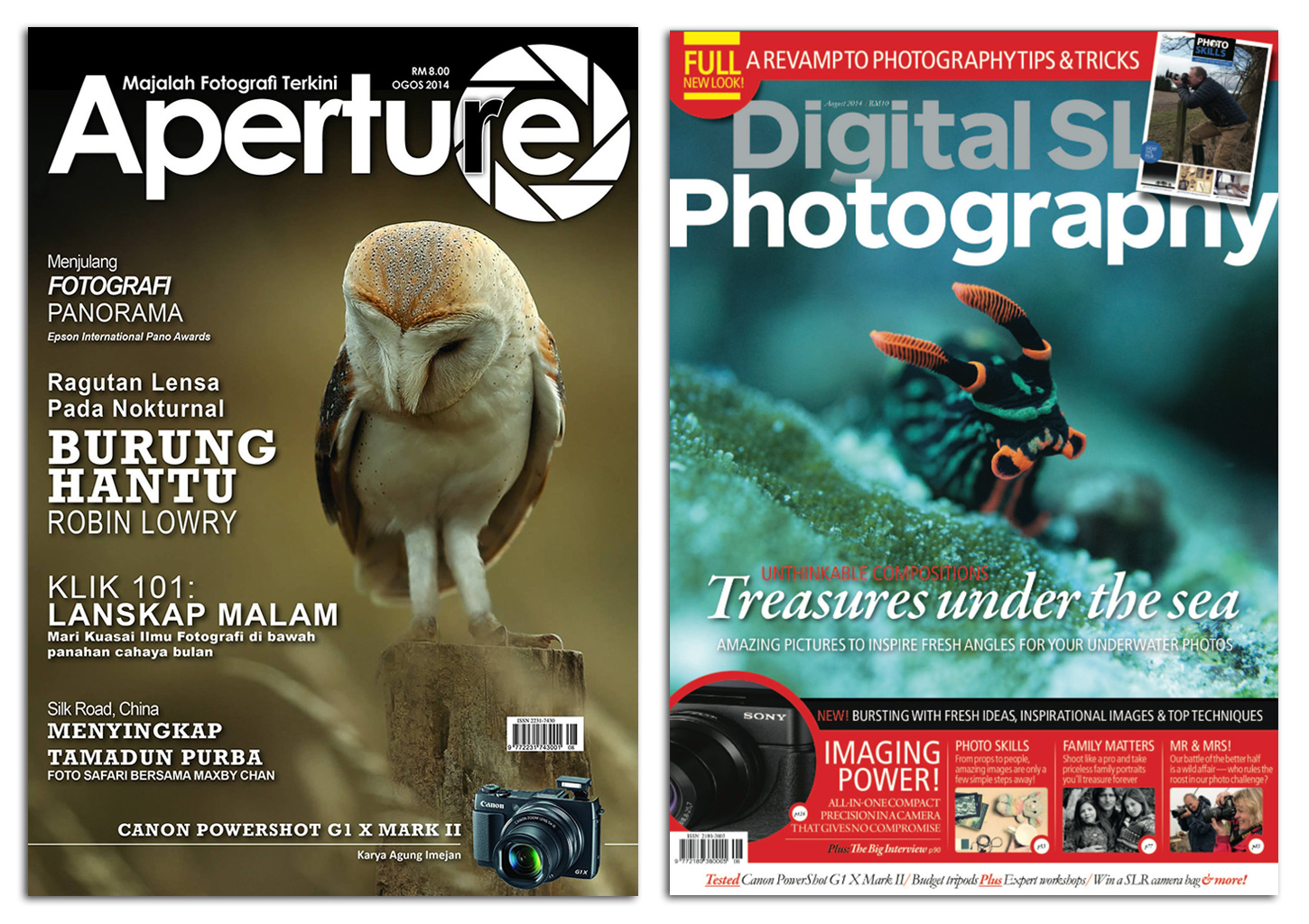 This article appeared in DigitalSLR Photography magazine and Aperture Magazine on the month of August 2014. This article is reproduced in whole with the consent of DigitalSLR Photography and Aperture Magazines.
"Best-selling American author Greg Anderson once said, "Focus on the journey, not the destination; joy is not found in finishing an activity but doing it". As we go through the course of the ancient Silk Road in Xinjiang this month, we're sure you'll make sense of what he meant by that — just be sure that you are all geared up for a long and winding road!"
GET ON BOARD
The Silk Road was a route that connected the East and West, linking traders, merchants, pilgrims, monks, soldiers, nomads and urban dwellers from China to the Mediterranean Sea during various periods of time throughout the course of history. Currently, many visitors come all over the world to experience the same journey that these people had before airplanes existed, thanks to the many routes available.
As always, our friendly travel guide, Maxby Chan, dishes out on his favourite passage this month, and our little 'expedition' kicks off at the capital of Shanxi province, Xi'an. In case you didn't know, AirAsia X provides two direct flights every week to Xi'an from Kuala Lumpur, but if you are feeling adventurous, you can try going there by train via the Lanxin railway that is direct from Beijing, Shanghai, Guangzhou and most cities in China.
Xi'an is one of the oldest cities in the country and home to the Terracotta Army Warriors of Emperor Qin Shi Huang. "This city is one of the Four Great Ancient Capitals of China, and it has held this title under several important dynasties in Chinese history, including Zhou, Qin, Han, Sui and Tang," Maxby said. Not only does this city hold such a title on its shoulders, it is also home to the Big Wild Goose Pagoda which is located at the southern part of the city. Before we get ahead of ourselves and lose track of our original destination, Maxby points out that even though Xi'an is a place that's worth a visit, what lies beyond the city walls are even more enriching locations that photographers need to discover!
Some of the must-see places while navigating through the ancient Silk Road are Dunhuang, Turpan, Luntai, Kuche, Aksu, Hetian and Kashgar, to name a few. From the names alone, it sounds like it's going to be a very enchanting and enlightening experience for any photographer out there, and perhaps we'll understand why merchants travelled this route centuries ago.
WAY OF LIFE
One of the best things about travelling is getting to know the people of your destination as well as their culture. "There are various ethnic minorities that you need to see for yourself along the Silk Road — there are the Kazakhs, Khalkhas, Tajiks, Hui and Uyghurs," Maxby said.
Aside from textiles and spices, religions were also 'exchanged' along the Silk Road during ancient times and Islam was dominant amongst the traders coming from western Eurasia, thus making the majority of the community on the road Muslims. "If any Muslim travellers were planning to take on the Old Silk Road, you'd have no trouble in finding halal food here, just as long as you can consume food like mutton, kebabs and naan," Maxby added.
One of the many interesting cultures that you'd encounter on the Silk Road is the Uyghur people that live primarily in the Xinjiang region. "They have very unique features as compared to the people in Beijing or Guangzhou. Their way of dressing also differs primarily in Uyghur men, where they shave their heads and wear a hat called doppa, while the women wear headscarves, as it is in the case of most Islamic cultures," Maxby told.
Maxby also mentioned that the Hui people can be found throughout the country, but they are mainly concentrated in Northwestern provinces like Xinjiang. "The Hui Chinese have diverse origins, many of whom are direct descendents of the Silk Road travellers. So you'll find that their ancestors hailed mainly from Central Asia, Arabia and Persia and married local Han Chinese," he explained.
The ancient Silk Road certainly offers a lot of photography opportunities ranging from travel, landscapes, human interest and documentary reportage, but Maxby gave a slight emphasis on the people that you would meet in the small towns. "It's best that photographers experience the small towns and villages that they pass by. Some of my favourites are Kuche and Aksu, where they have unique local bazaars and markets. In fact, I think the marketplace is the perfect chance for any traveller to learn more about the people! Who knows, just by living a day in their shoes and culture, there are bound to be some of the best memories of the trip." Maxby said enthusiastically.
NOT TO BE MISSED
Dunhuang is the first major stop for anyone who goes through the ancient Silk Road as it is best known for the nearby Mogao caves. "This attraction is also known as Caves of the Thousand Buddhas and it contains some of the finest examples of Buddhist art that spans across a period of 1,000 years! Unfortunately, no photos are allowed inside the cave, but it's definitely worth seeing and you can still snap shots of the cave's exterior," said Maxby.
From the pictures taken, it is hardly a place that you'd want to skip on the itinerary as it is located in a rich oasis with the beautiful Crescent Lake (Yueyaquan) as well as the Singing Sand Mountain (Minghsa Shan). If you've never heard of the 'singing sand' phenomenon, it's actually sounds caused by wind passing over the dunes — you can also slide down the slopes of the Singing Sand Mountain to hear it echo around you.
Another stopover which Maxby reckons should be on the list is Turpan, home to the Flaming Mountains (Gaochang Mountains). The 100km long and 5-10km wide red sandstones give the mountains a flaming appearance at certain times of the day — this a destination that landscape photographers wouldn't want to miss! If time is on your side, make a trip 10km west of Turpan where the Ancient City of Jiaohe is. It's a natural fortress located atop a steep cliff on a leaf-shaped plateau between two deep river valleys, and is one of the largest, oldest and best-preserved earthen city in the world!
Korla was also an important city along the ancient Silk Road, but now it has become the transportation hub of the southern Xinjiang region. A few hours' drive away is Luntai and you can make your way to the longest continental river, the Tarim River Valley. "Here, photographers can snap images of the poplar (Huyang) trees, a species of the Tertiary Period tree. They are known as living fossils because the trees can live up to 1000 years, and still stand for 1000 years after death!" Maxby said.
The one last stop to round up this trip down the ancient Silk route is Kashgar and getting there is an experience by itself — travellers will have to pass through a route surrounded by mountains and trust Maxby when he says that the view is breathtaking! Our guide also mentioned that Karakuri Lake is a haven for any landscape photographers reading this, "The lake is surrounded by a series of mountains, such as Mount Muztagata and Kongur Shan, with the peaks covered in white snow while green grass and livestock in the foreground make for a charming picture. Plus at dawn, Karakuri Lake looks as pure and clear as a mirror and changes colour when the sun rises," he added.
DOs & DONTs
DO travel in the months of April, May and mid-October (Spring and Autumn season) to avoid searingly hot weather and freezing temperature of winters. Try to avoid the first weeks of May and October as these are national holidays when all the Chinese will be heading to their respective homes.
DO travel light as much as you can — try packing dry-fit clothing that you can wash along the way
DO travel with groups for maximum comfort so you can charter a bus all the way and not fret about transportation in the midst of the trip. You can also travel independently if you have the time. There are lots of options, too, such as interstate buses, trains and planes.
DO keep your passports and travel documents nearby should any problem arise. Xinjiang is a highly-secured area and your travel documents will be checked on regularly.
DO check on the weather conditions before departing on your trip — the temperatures in the desert are unpredictable and it could get very cold in the evening and warm during the day.
DO bring a universal electrical adaptor to plug into local electric sockets.
DO bring a spare camera body. Cameras are known to fail on a long journey like this regardless of the camera brands.
DON'T forget the sweets, stationeries or toys for the friendly kids that you will meet along the way.
DON'T forget to bring an extra pair of shoes, just in case the ones you're wearing gets damaged.
DON'T forget your medications, especially if you are on any prescription.
DON'T forget to bring some comfort food like sambal belacan and canned foods — you will miss it after a few local meals. [haha at this one :p]
DON'T forget to take along essential cleaning accessories for your camera such as a lenspen and blower.
DON'T forget to bring filters like GND (graduated neutral density) and CPL (polariser) for landscape shots.
DON'T leave your humour at home; not everything will go according to plan.
DON'T forget to enjoy exploring these different villages and culture. It's not about the destination but the journey itself!
NEXT DESTINATION
Once again, the On Board segment will be flying you to another destination and it's the Philippines next month! There are many unique photo opportunities here and we will be highlighting two must-visit destinations — Sagada and Buscalan. Stay tuned!