This is an interesting article on the insights of a professional photography guide, Eric Rock. Why do you expect from a photography tour and why is it different from a sightseeing or nature tour.
This is what he has to say:-
Why should I take a photography tour rather than a regular nature-travel or adventure tour? Doesn't focusing solely on photography when going to a once-in-a-lifetime destination "take away" from my enjoyment of the total travel experience?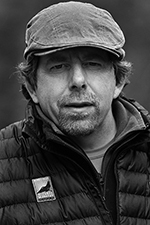 Answered by: Head naturalist at Natural Habitat Adventures,Eric Rock. A well-known and respected nature photographer as well as a naturalist, Eric has been leading regular and specialized photography tours for NatHab since 1998. Previously, he worked as a staff guide at several Alaskan lodges. You can find more of Eric's photos at ericrock.zenfolio.com.
Eric Rock: I don't think there has to be a hard line between natural history and photography tours. On a photography tour, though, you do have to be careful that photography alone doesn't become your sole ambition: to get the picture. There has to be a balance.
For me and for many other people, photography is a way to dissect and understand a natural history or travel experience. You watch the light, and you come to learn about an intimate animal behavior or the intricacies of how everything works together by looking through this tiny, focusing screen. A camera can often be used as a way to concentrate on your natural experience.
It's kind of funny, but until people understand that or try it for themselves, they see using a camera on a trip as a detriment. They say, "Oh, using a camera distracts me from my taking in everything." But really, it's another way of appreciating what's going on. Through the lens, you watch the subtle movement as a paw comes up, passes through the scene, and then gets set back down — something that you might miss if you're looking with your own eyes only at the big picture. So, photography allows you to slow down, learn things that you might not be able to in any other way, and concentrate on parts of a bigger scene.
(AC): Where's the tipping point? In other words, when do you know it's time to put the camera down?
Eric Rock: If I'm guiding, it's easy. I put the camera down when I'm helping other people. When I'm not guiding, I don't. I just go on enjoying what's happening through the lens.
I find that once I feel like I've got something captured, it frees me up to try newer things — different types of photos that might express movement or that evoke the space. I might ask myself how I can use the combination of my camera and lens to take in as much of the scene as possible; whether it's experimenting with timed exposures or stop-action or seeing what's going on over my shoulder or behind me. What other images might be taking place that I could get? So, I back off and look around for more of that bigger picture that some people might be afraid that they're missing when using a camera.
On my photography tours, I first tell people to get what I call the "cover-your-butt shot." That's the shot you take that says to you that you've got the photo that you came to this particular destination for: whether it's a shot of a polar bear, a musk ox, or an elephant. Then, at that point, you can relax. You'll be surprised at how differently you see things when you start to unwind. You begin to look into the shadows and you find yourself noticing the highlights.
By the way, I believe great travel photos can be taken with any kind of camera as long as the photographer knows the abilities and limitations of that particular piece of equipment.
AC: So, by going on a photography tour and learning how to more effectively use your camera, you might actually see more of a place?
Eric Rock: I tell travel photographers to just go to a place and get some shots. But then, go back to the same place at another time and see how the light has changed. That's a great way to learn about a place. Whether the spot you've chosen is a cathedral or a forest, watch how movement, activity, and light change across it over time.
AC: What do you think is the most important thing for travelers to get out of experiencing nature?
Eric Rock: A sense of place and a sense of time; maybe even a sense for a subject.
In addition to "Why take a photography tour?," people often ask me, "Why travel with a guide?" The answer is the ability to go deeper into a place or a subject, where you get the kind of understanding that very few people would get unless they went with someone who could share those insights and give them those aha moments, such as appreciating why a particular tree grows in a specific place or how it might be intertwined with other organisms in the forest.
From a photography standpoint, a guide can lead you to insightful light — that rarefied light for a particular subject or the best time to be at a place for an opportunity to see an animal activity.
AC: Who inspires you?
Eric Rock: I would have to say my mentor and professor of photography at the University of Alaska, Charles Mason. He's influenced me more than anyone else.
AC: Who are your favorite authors? Did one of them influence your decision to become a guide?
Eric Rock: One of my favorites is cultural anthropologist and writer Richard Nelson. Originally from Wisconsin, his work focuses on the indigenous cultures of Alaska and on the relationships between people and nature. He served as the Alaska State Writer Laureate from 1999 to 2001. Another favorite is the English travel author Eric Newby. Well rooted in photography, he's also a great storyteller.
AC: What do you do when you're not guiding?
Eric Rock: Basically the same thing I do when I'm guiding — except maybe I'll have a beer or a glass of wine in my hand!
For more information, please visit : Huff Post – Travel